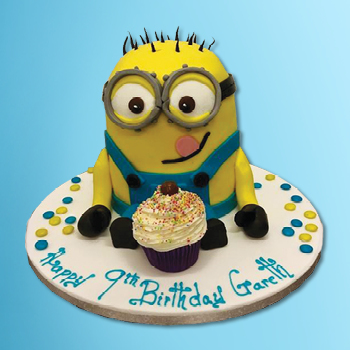 Minion
Minion Cake
This well known Colourful character cake is very popular amongst the kids.  It consists of a light Victoria Sponge with a jam and cream filling.
All our cakes are decorated to the highest possible standard.
Because our cakes are hand made, fresh to order, designs may vary slightly.
Size: 8″ top & 8″ bottom
Serves: 20-25
For more information and pricing, contact a member of our team today.