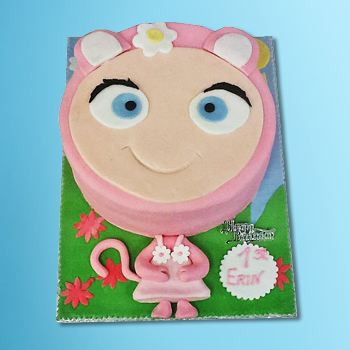 Waybuloo
Waybuloo Cake
This cheerful cake consists of a light victoria sponge with a jam and cream filling.
As pictured, this cake includes an iced board and customisable text.
All our cakes are decorated to the highest possible standard.
Because our cakes are hand made, fresh to order, designs may vary slightly.
Size: 8″
Serves: 15-20
For more information and pricing, contact a member of our team today.